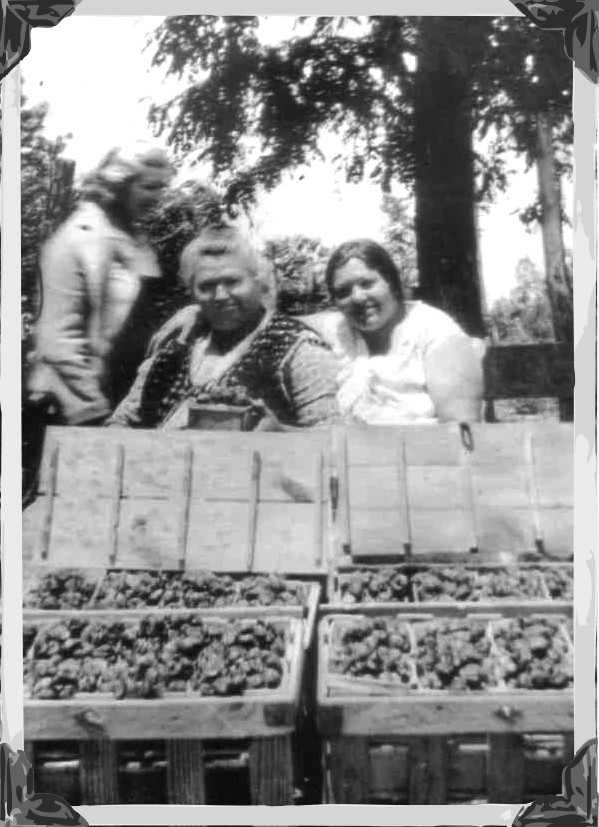 Meet Our Family
In the late 1920s, entrepreneur and Italian immigrant James Conte began selling strawberries out of a wagon by the side of the road with his wife Kate in Vincentown, NJ. A bright red umbrella provided some much needed shade and the couple officially named the spot, Red Top Farm Market. In the early years, the market focused on exclusively selling tomatoes to Campbell's Soup Company.
Nearly 100 years and four generations later, James' great-granddaughter Mary Narozanick owns and operates the farm market with her husband Lee and two children. While much has changed, family is still at the heart of Red Top and we feel fortunate to spend our days working with a fantastic team. The farm market stands out as a landmark in our community and destination for families traveling along NJ-70 to and from the Jersey Shore.
From our family to yours, we commit to offering only the best quality locally-grown flowers, fruits and vegetables. We partner with a small network of award-winning trusted farms and businesses in our immediate area to provide our community and vacationers headed to and from the Jersey Shore with only the freshest options. During the spring and early summer we focus on annuals, perennials, strawberries, vegetable plants and herbs. Then with the heat of the summer comes Jersey corn and tomatoes followed by pumpkins and cornstalks in the fall.
As we continue along our journey, we want to say thank you to our customers for always supporting our business and look forward to growing Red Top for generations to come!